Feeling Like a Proud Father
Well, I actually don't have kids and yes ladies - I am single, but it warms my heart to see the young kids playing my guitars winning top honors in competitions. Erica Cha (Guitar 6) and Kairey Wang (The future guitar 12) both took home top prizes at the Indiana International Festival and Competition in Bloomington,IN. You can read their interviews at www.fretbuzz.org.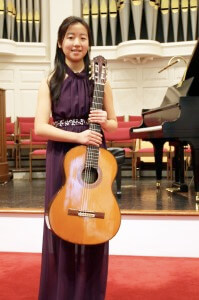 If you frequent the guitar festivals and compeititions in the Eastern US then you might already be familiar with Erica Cha. She has already claimed a few top prizes in competitions such as the Southern Guitar Festival, the ECU Guitar Festival, and the Appalachian State University Festival. Erica is 16 years old which makes her one of the younger players in your age group at these compeitions, so I am sure that we will keep hearing more success stories from her as she grows. Read the Interview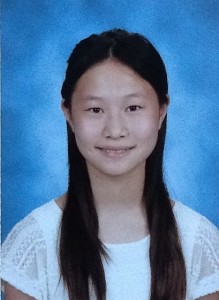 I first met Kairey Wang and her parents at the GFA in Louisville last summer. Her parents are very determined to see Kairey succeed with guitar and you might think that this is a "one way street" until you talk to Kairey or hear her play - then you see and hear how much she loves playing guitar. Kairey is 12 years old. I have a few students of my own in this age group that I have recently come to know as the "tween" years. Kairey is four years younger than Erica competing in a younger division and it was great to hear that she took away the first place prize in Indiana. Read the Interview
I know these aren't my kids but it feels great to see them doing so well. My relationship with guitar players was very different when I was one those competitors and it's a great feeling to now be in a support role as they continue to push forward in that high pressure environment. It is a situation in consideration with every guitar that I build - that it allows its players to meet the challenges of the demanding repertoire and an increasingly competitive guitar world.
Of course - let's not forget to enjoy playing the music.