Visit from Guitar No. 5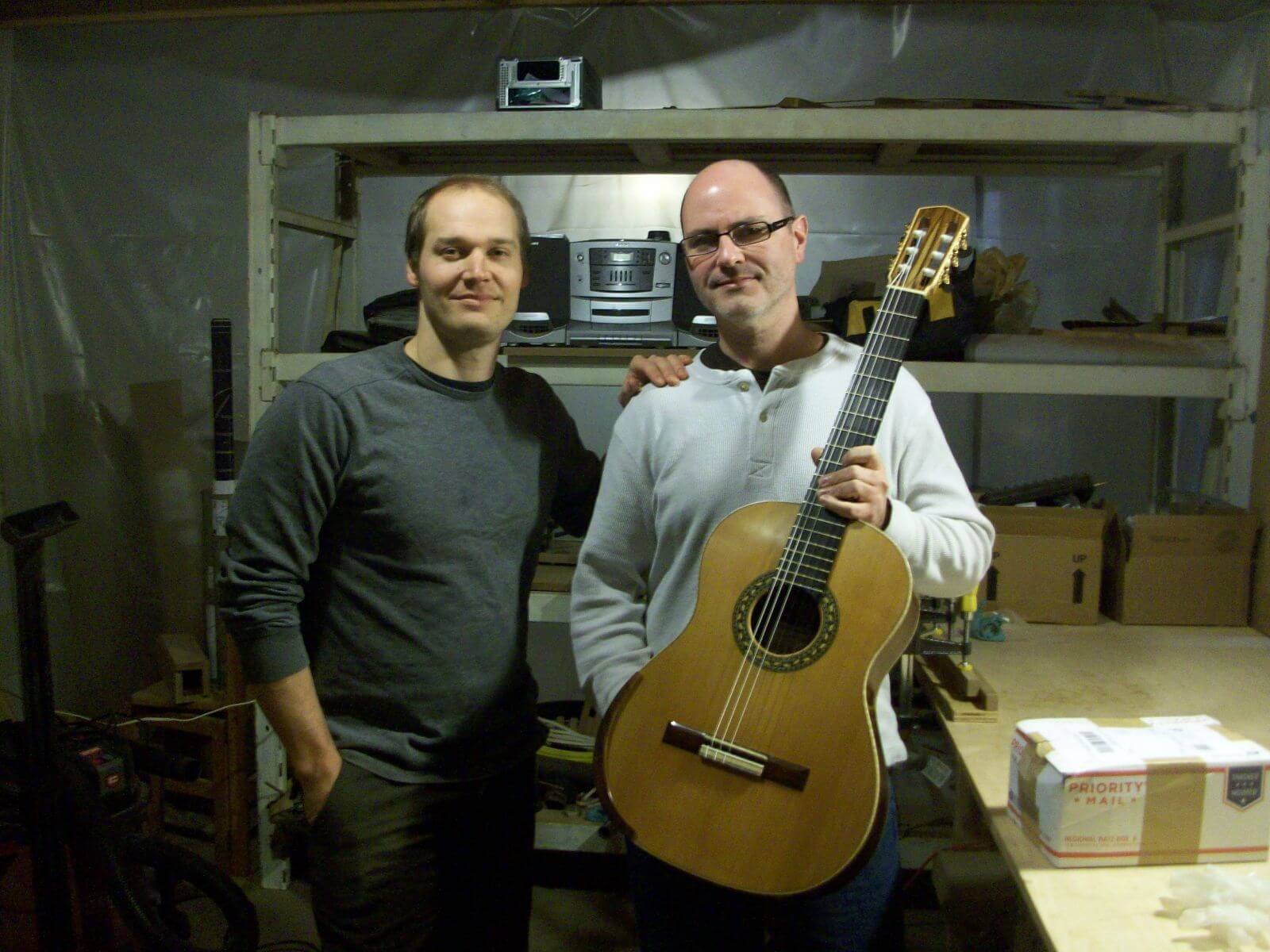 One week ago Brent Webster came by the shop with guitar no. 5 for some routine touch ups to the guitar's polish. One of the best decisions I've made since being in the business of building people guitars is to offer free French polishing on the first 30 guitars. Not every guitar is located at a distance conducive to benefiting from this service, but it has been a great time for me to catch up with some folks that own my work and it allows me to begin learning about how my design is handling three years of being under 100 lbs. of tension.
Brent Webster is the guitar teacher at Murray State University and took the drive over to my shop to arrive in the early afternoon. French polishing can be a bit tedius, but Brent is a virtuoso conversationalist. By the end of the afternoon, the guitar was lookinng shiny again and the problems of the world were solved.
Thanks for the great visit and hope to see you again soon maestro!