Herringbone Guitar Rosette Design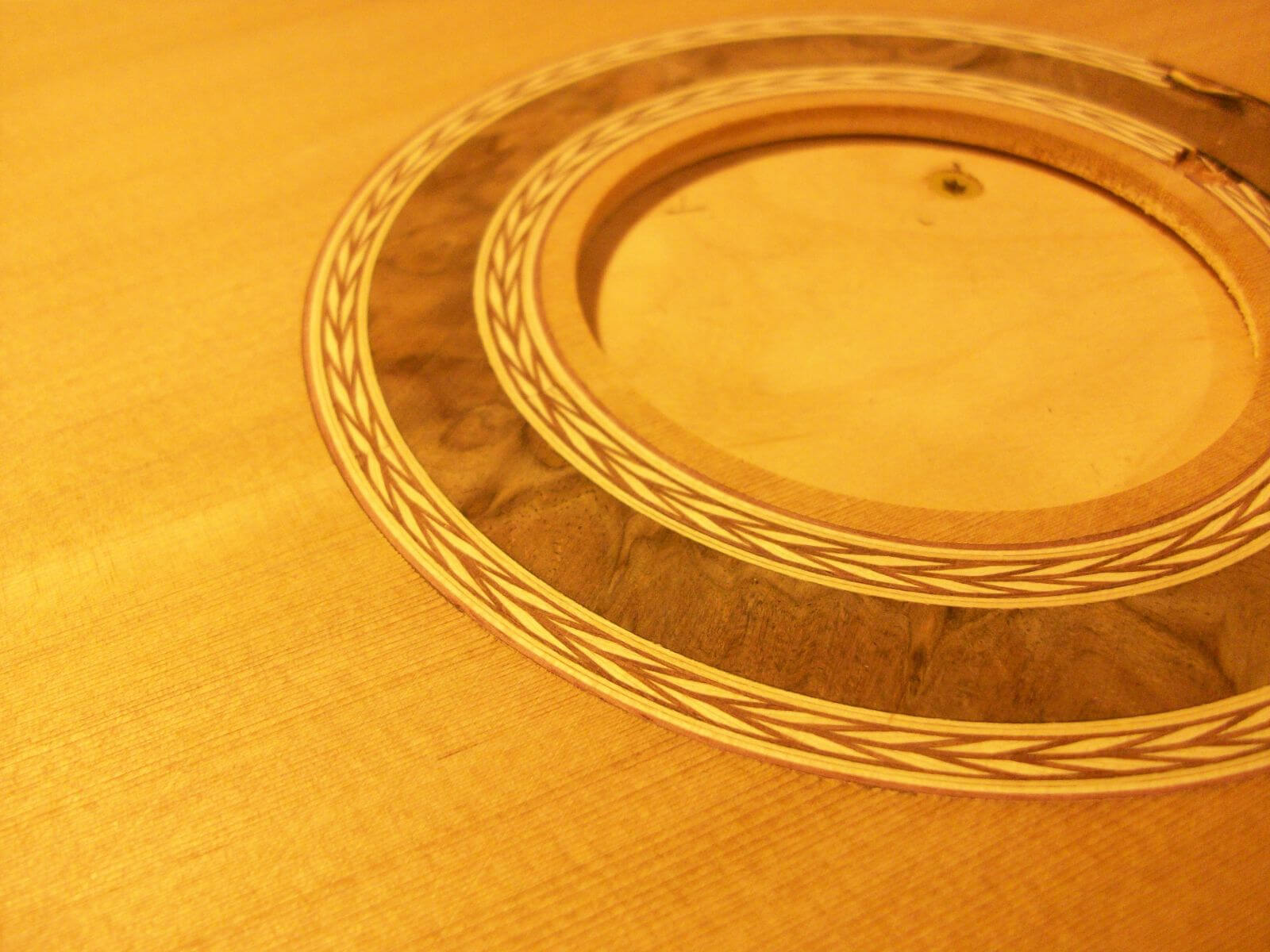 Here is a heavily used pattern found in guitar designs called "herringbone". I decided to give it a try as way to pay tribute to the instructional material that John Bogdanovich has provided the luthiery community. There is so much information out there nowadays and it wouldn't be right not to make use of it and credit those providing it. I have quite a bit of walnut burl in stock which ends up being a very complementary color to use with my usual purple heart accent. I think that this design and its future iterations are a great way to make use of it.
The are some interesting links online about the history and variations on this very traditional design element, found not only in guitars, but in architecure, tile work, weaving and more....
- A History of Herringbone by Will Belcher
- Herringbone in Fashion - by GQ