Quilted Maple Classical Guitar Project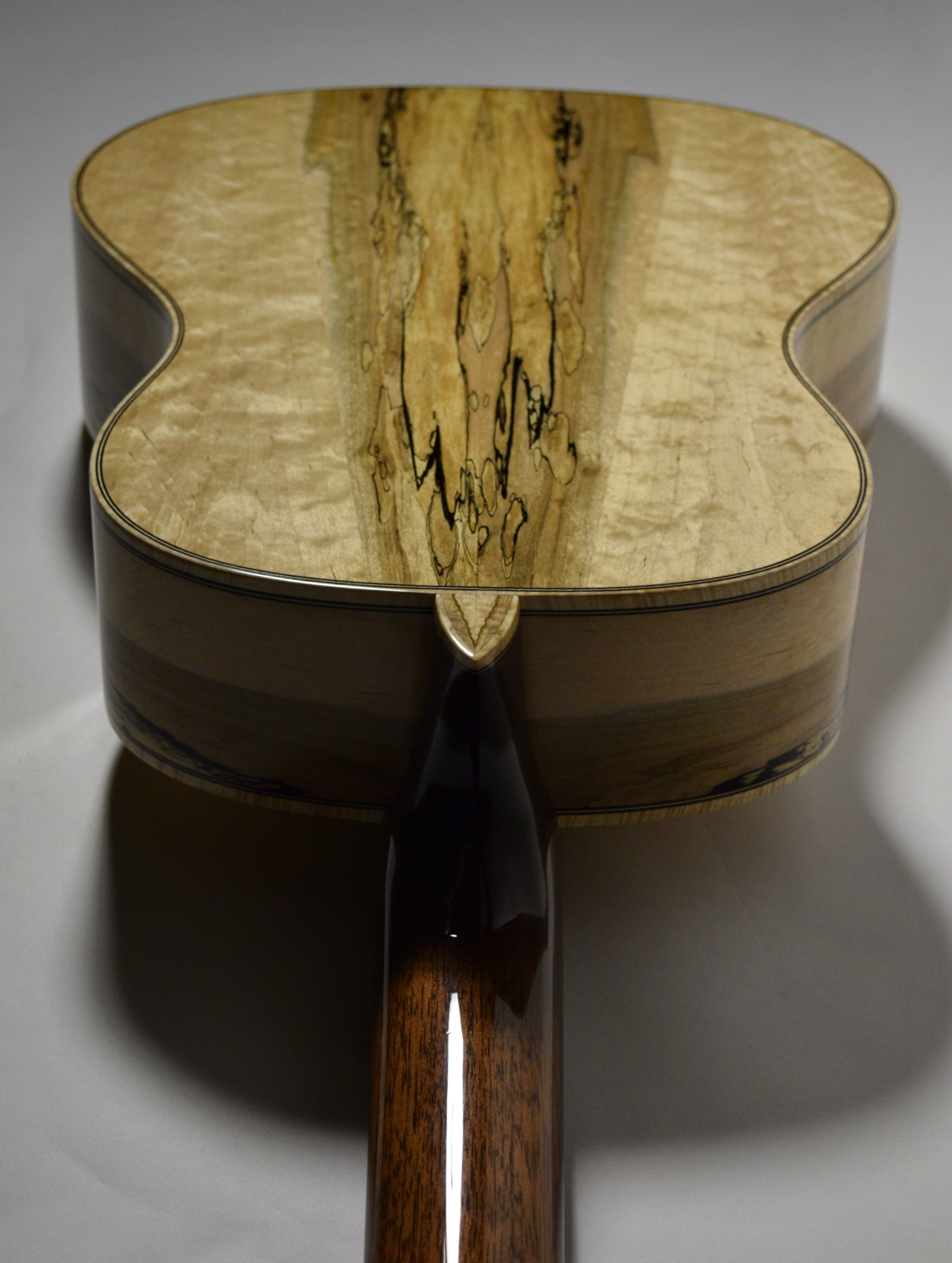 See the completed instrument here.
Special thanks to Richard Clark at Winell Lee for dropping the ball on this beautiful piece of curly maple yesterday. The entire board is covered with a dense curly figure that is slightly eclipsed by a streak of spalting that runs straight up the center of one side.
Luckily I was able to get the same spalting figure in the sides that you can see in the back. 
The spalted area is beautiful but comes with the trade-off of being very soft. Laminated the back and sides will be a necessity.