New Rosette Inlay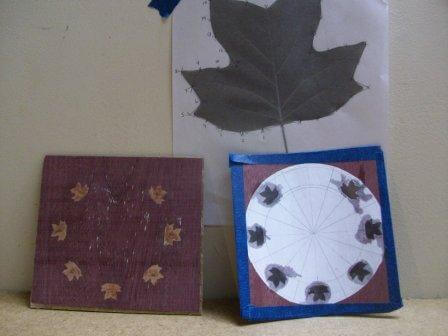 Christmas is a happy time of year for people working at institutions that have holidays, but even happier for folks like me who continue to do what they love. I did have a jolly holiday season, however, I had a part of my bandsaw break and quickly realized that most vendors had the part on back order. In the mean time, I have decided to tackle a long standing issue on my mind: the creation of a unique rosette.
For the first four guitars I bought and inlayed rosettes manufactured by others, yet I have known all the while that the traditional mosiac rosette was not something that I was going to strive for in the long run. The pattern in the picture at left uses a poplar leaf - the leaf of Tennessee's state tree, the Tulip Poplar. The first inlay I tried was a bit rough, but the second was quite successfull. The leaf is actually from a Maple Burle and the background is from Purple Heart.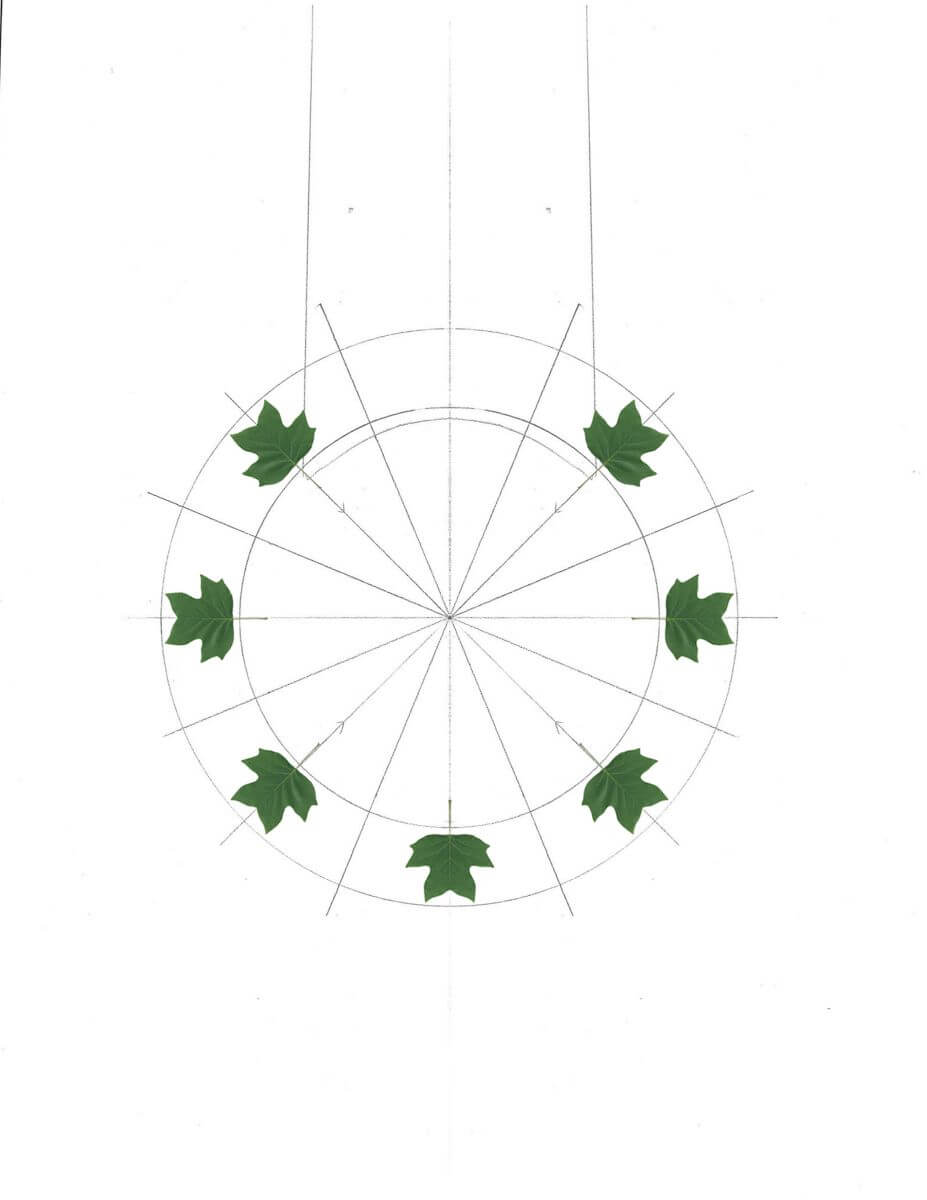 The layout at right is a rough illustration of how this pattern will be integrated with the guitar. Each leaf will be part of a segment that, although starts out as one piece, will be cutt with a circle cutter, and divided into separate peices that will be inlaid individually. Between each leaf segment and outlining the inner and outer circle, will be a contrasting border sandwich of purple heart and maple. 
Hopefully this idea will work out. It's a lot of work for something that someone is doing somewhere with a laser cutter, but I have to start somewhere. I hope that the result will be a beautiful trademark that speaks to the beautiful state where I was born and continue to make a life.