Top Replacement
Starting at $2,500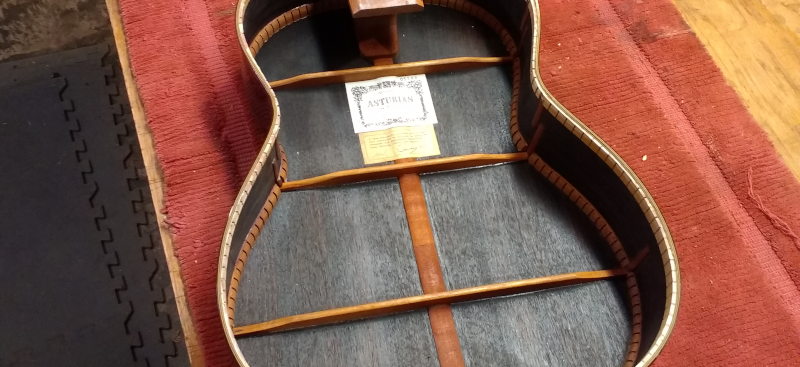 Whether you have a great guitar that experienced an unfortunate accident or an unresponsive instrument that you would like improved, I have a smooth process for providing this service. One past customer wanted me to replace his old Japanese Asturias guitar top with my own uniquely braced top. The result was a wonderfully responsive and loud guitar; thus, upgrading the soundboard of an inexpensive guitar is a method through which players might own a top performing guitar for a relatively affordable price.
---
French Polishing
Starting at $300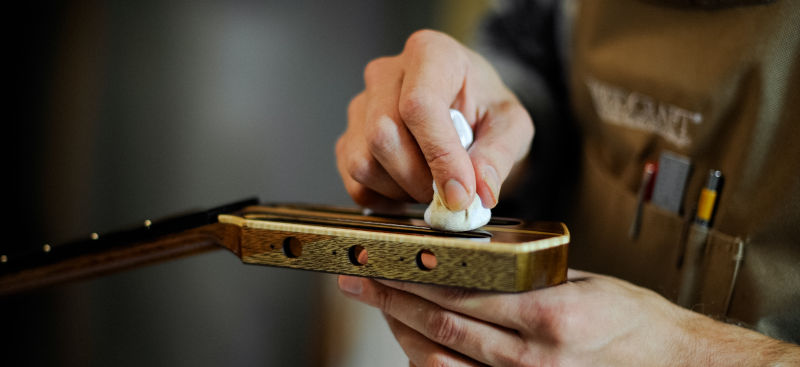 Although it's a labor intensive finishing process, a French polish of shellac finish is easy to fix when compared to other finishes. From the beginning of my luthiery career I have probably affixed an unhealthy amount of self-worth into the results I can achieve with French Polishing. There are lots of misconceptions about the French polishing technique and the standards by which one judges it are often wrongly lax. It will always take a high degree of practice and patience to create a great finish no matter what method is employed.
---
Re-fretting
Starting at $350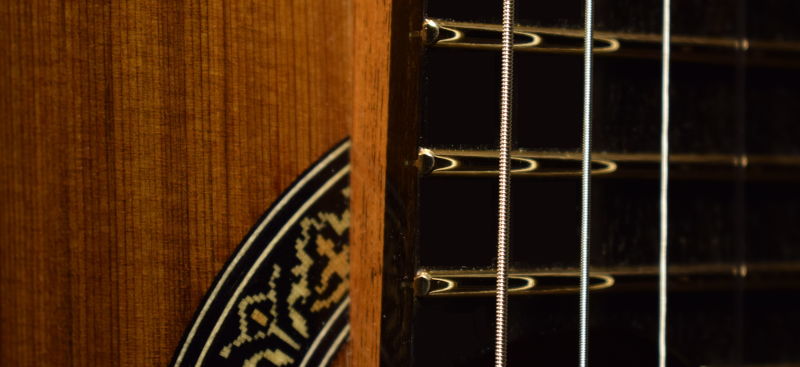 After I started using the large frets on my own guitars, I received a few refret jobs from others that wanted the upgrade in playability. Guitars that have seen many hours of use will usually show signs of flat places on the frets under each string. This fret wear is very normal especially for the soft and commonly used nickel-silver frets. Over time, when a string is fretted behind a fret that is worn down, then an increasing amount of efffort is required to acheive a clear note until finally one is pressing against the fretboard. The large fretwire I use is .057" in height and is composed of a hard metal that experiences minimal wear.
Education
Teaching, Research & Consulting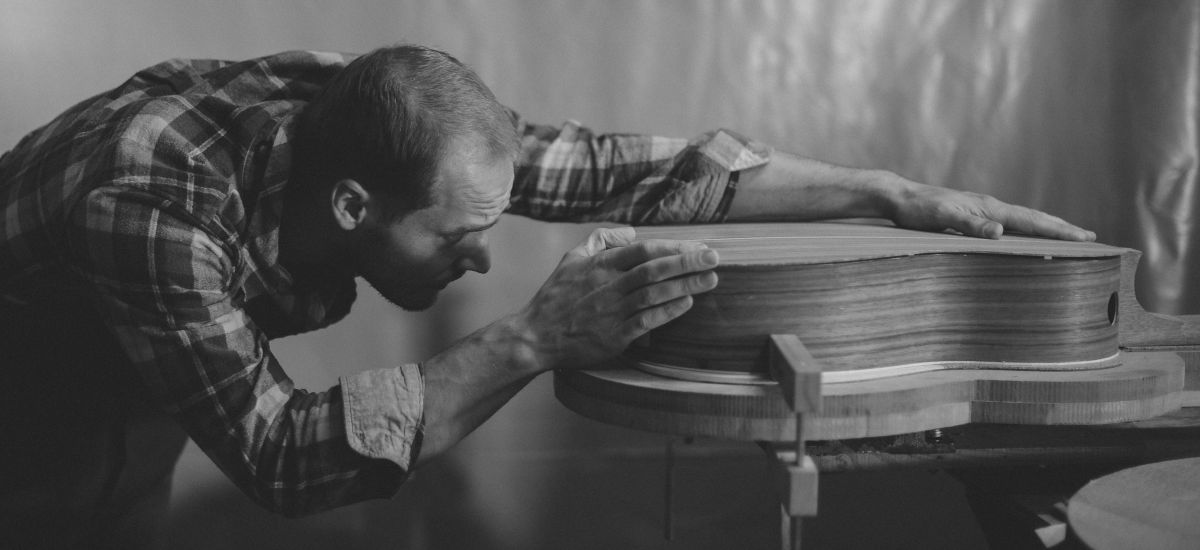 If no where else, Turrentines are generally found in classrooms. Even many of my extended family, i.e. distant cousins, chose to be educators, so the passion for learning and for helping other people learn is in my DNA. While I have greatly enjoyed opportunities for public presentation, I also love working with others as a part of a team. When Gallagher Guitar Co. called on me to help restart their company I had a wonderful learning experience working with their team to rejuvenate their process and develop metrics for iterating top guitars.